GENEVA, Switzerland – Qatar spied on a 2017 meeting between a former Swiss attorney general and FIFA president Gianni Infantino over fears he could be stripped of hosting last year's World Cup, a newspaper reported Sunday.
The emirate denied the allegations, say they were part of "slander campaigns" by the European media.
But according to the weekly newspaper NZZ am Sonntag, an intelligence operation recorded the meeting in a luxury hotel in Bern between Switzerland's then top prosecutor, Michael Lauber, and Infantino.
The newspaper cites official documents and other sources.
According to the newspaper a multi-month investigation revealed that the June 16, 2017, meeting had been secretly recorded.
Lauber lost his job after the feud went public.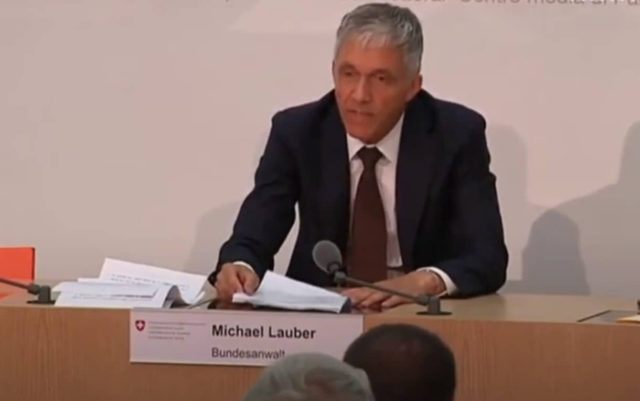 Lauber's lawyer told the paper his client was unaware he had been spied on.
At the time, Lauber's office was investigating allegations of massive corruption in world football, including alleged irregularities in the vote to award Qatar the 2022 World Cup.
The accuser was forced to resign after it became known that he had met Infantino three times. Lauber initially denied holding the meetings.
FIFA also investigated the meetings, but an inquiry concluded that Infantino, who said the talks were "perfectly legal", had nothing to answer for.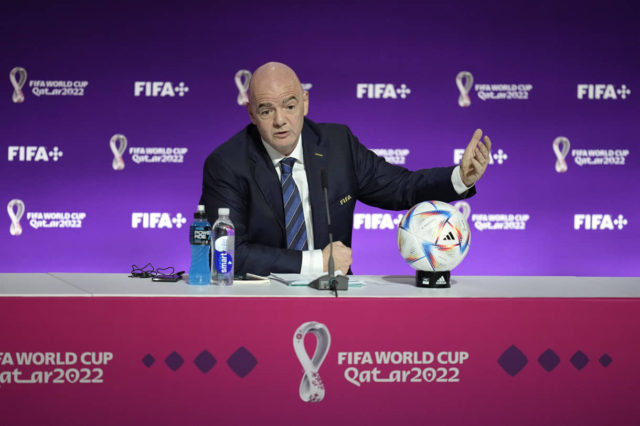 Matterhorn project
The 2017 meeting was at the luxurious Hotel Schweizerhof, run by Qatari owners since 2009, in a meeting room in the same corridor as the Qatari embassy, ​​NZZ said.
The report added that Qatar was trying to influence international opinion for fear of losing the right to host the 2022 World Cup over allegations of corruption and human rights abuses.
With the help of former CIA operatives, the country spied on FIFA officials and Laubersaid NZZ, which said it obtained "secret official documents" about the wiretapping at the hotel.
The newspaper said sources with direct knowledge described the operation, on the condition of anonymity, and said it was codenamed "Project Matterhorn".
That's what the sources said the purpose of the espionage was to collect incriminating material that could be used to put pressure on the prosecutor.
With the wiretapping campaign, Qatar would have been aware that the Swiss Attorney General had made false statements to his authorities when he claimed there were no informal meetings with Infantino after 2016.
According to NZZ, Lauber's lawyer said the former attorney general was not aware of any wiretaps or recordings of the Schweizerhof meeting and had never been blackmailed or contacted by Qatari agents.
The government of Qatar said it could take legal action over the reports.
"The allegations are yet another attempt to spread false information about Qatar and damage its reputation," the government's international news agency said.
"We reject the allegations and are investigating all legal avenues." It is clear that the multiple smear campaigns against Qatar in Europe, exposed earlier this month by media reports in France, Switzerland and elsewhere in Europe, continue relentlessly.
Qatar said so "Reputable" media should "verify the authenticity of such unfounded allegations before contributing to the spread of disinformation."