Ukrainian President Volodymyr Zelensky is currently in Hiroshima to participate in the important G7 negotiations.
During this meeting, the president expressed his confidence that "peace will come closer today".
This visit comes at a critical time as the international community puts increasing pressure on Russia over its protracted invasion of Ukraine over the past 15 months.
The optimism of the President of Ukraine
Volodymyr Zelensky has arrived in Hiroshima with a message of optimism and hope. Amidst a conflict that has wreaked havoc in his country, Zelensky is confident that the G7 negotiations can move Ukraine closer to a peaceful resolution.
Your presence at these meetings is a testament to your government's commitment to seeking international support and strengthening your country's defenses.
G7 goal: Strengthen international support for Ukraine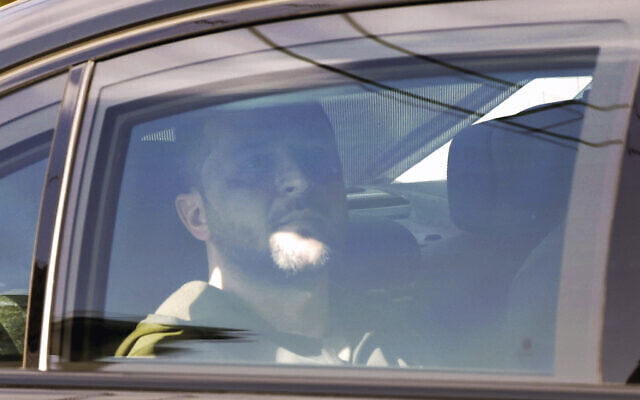 Zelensky's main goal in the G7 negotiations is to strengthen international support for Ukraine. Since the start of the conflict in February last year, Russia has seized part of Ukrainian territory and President Zelensky is trying to reclaim it.
The presence in the G7 is an opportunity to generate solidarity and get the necessary support to face Russian aggression.
Agreement with the United States for the military training of Ukraine
A sign of international support for Ukraine is the recently reached agreement with the United States.
This agreement allows training with advanced fighters manufactured in that country, which is a fundamental step towards the final deployment of this type of weapon in Ukraine.
This military support will strengthen the country's defensive capacity against the Russian invasion.
Zelensky's involvement in the negotiations
Zelensky's participation in the G7 negotiations stems from his "strong desire" to get involved in talks with the bloc and other countries that could influence Ukraine's defense against Russia.
Their presence shows their commitment and their active search for solutions to the conflict. These meetings are expected to lead to a frank dialogue and to achieve concrete results.
Importance of Zelensky's participation in the G7
President Zelensky has emphasized the importance of security and teamwork during these meetings with Ukraine's allies and partners. Ukraine's active involvement in the G7 negotiations is essential to achieve a just and lasting peace.
Zelensky strives for international cooperation and solidarity in defense of democratic values ​​and respect for international law.
Meetings dedicated to the Ukrainian conflict
During his stay in Hiroshima, Zelensky will participate in two separate sessions devoted to the Ukrainian conflict. One will be a private meeting of the Group of Seven (G7), while the other invited states will meet separately to discuss the issue of "peace and stability".
These meetings provide an opportunity to specifically address the challenges facing Ukraine.
Zelensky's interaction with Joe Biden at the G7
US President Joe Biden and Zelensky are expected to have the opportunity to interact directly with each other during the conference. This interaction will allow close dialogue between the leaders and will strengthen bilateral cooperation in the defense of Ukraine.
The relationship between the two countries is crucial to countering Russian aggression and promoting world peace.
G7 pledge to step up pressure on Russia
In a joint statement released on Saturday, the G7 reaffirmed its commitment to stepping up pressure on Russia.
The group's leaders view Russia's relentless aggression as a threat to the entire planet and a clear disregard for international law.
Faced with this situation, they pledge to provide continuous support to create a just and lasting peace in Ukraine.
Wide range of "global concerns"
The G7 leaders are challenged to address a wide range of what they define as "global concerns", including climate change, artificial intelligence, poverty, economic instability, nuclear proliferation and most importantly, the crisis in Ukraine.
These issues require the concerted attention of nations to seek effective solutions and promote a safer and more just world.
G7 position towards China and North Korea
The G7 has made it clear that it does not intend to harm China, but rather to establish constructive and stable relations with Beijing.
They recognize the importance of frank dialogue and directly expressing concerns to China.
They have also demanded that North Korea abandon its nuclear plans and stop nuclear tests or launches using ballistic missile technology.
Strategy to equip Ukraine with advanced weapons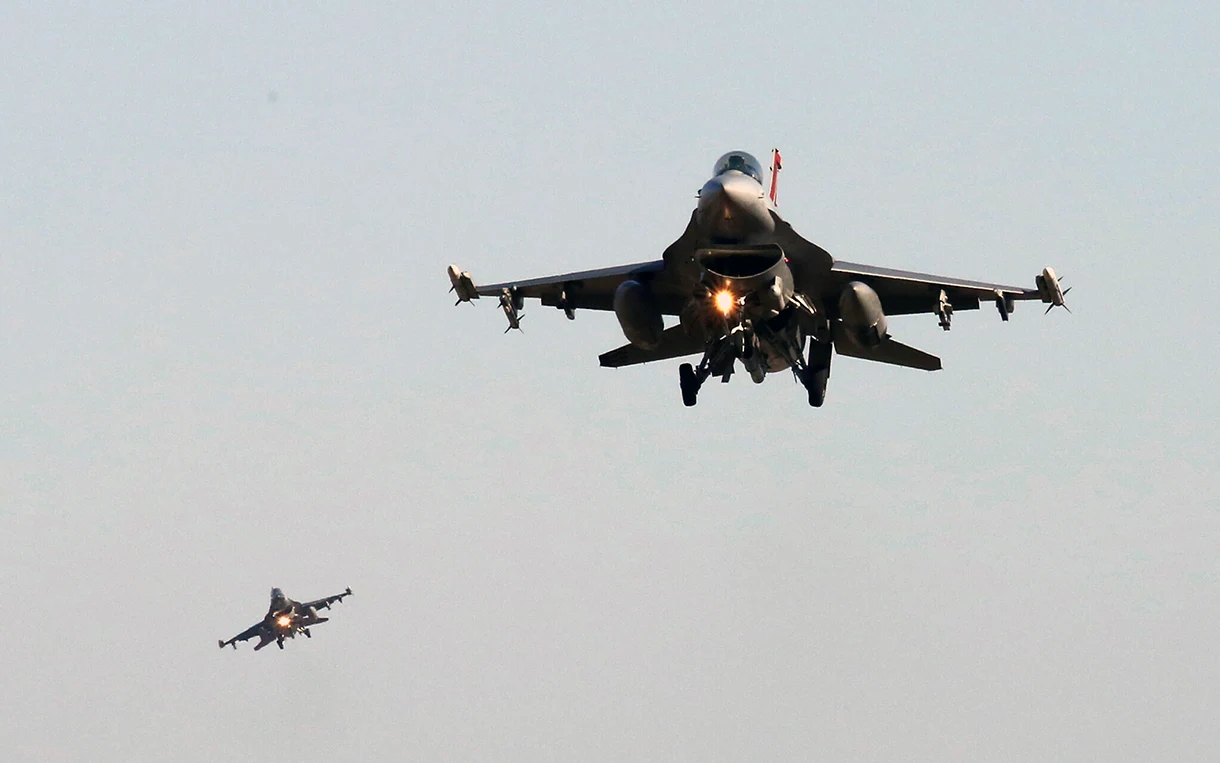 As part of its strategy to supply Ukraine with increasingly sophisticated and dangerous weapons, the Biden administration has given the go-ahead for F-16 fighter training, having previously approved the shipment of missile launchers and Abrams tanks.
This strategy is aimed at strengthening Ukraine's defensive capabilities and deterring future Russian aggression.
New international sanctions against Russia
In an effort to curb Russian President Vladimir Putin's military campaign, G7 leaders have announced new international sanctions against Russia.
These sanctions tighten restrictions on individuals and companies previously singled out for their role in the conflict.
Although Russia has faced sanctions in the past, the effectiveness of these measures remains a matter of debate.
Individual Conversations and India's Position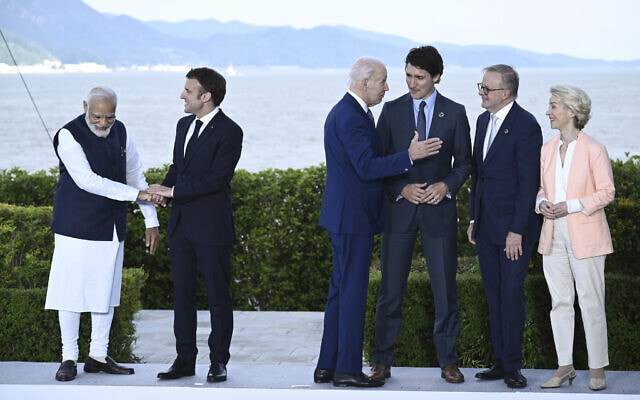 During the summit, Japanese Prime Minister Fumio Kishida held one-on-one talks with other leaders, including Indian Prime Minister Narendra Modi.
India has taken a moderate stance on the conflict in Ukraine and has avoided explicit criticism of the Russian invasion.
Despite its ties to the United States and its Western allies, India remains a major buyer of arms and energy from Russia.
Nuclear disarmament and economic development
Zelensky's visit to Hiroshima also draws attention to the importance of nuclear disarmament.
A peace park honoring the victims of the first use of a nuclear weapon in war emphasizes the priority to give priority to nuclear disarmament as a measure to guarantee world peace.
In addition, G7 leaders discuss stimulating the global economy and developing infrastructure to meet global economic challenges.
Meetings and additional meetings
In addition to the G7 negotiations, additional meetings and gatherings will be held during the summit.
Notable is the global infrastructure development programme, in which the G7 aims to raise up to USD 600,000 million to offer countries an alternative to investment funds from China.
A meeting with the Quad collaboration, comprising Japan, Australia, India and the United States, is also expected to discuss issues of mutual interest and strengthen regional cooperation.
In conclusion, Volodymyr Zelensky's participation in the G7 negotiations in Hiroshima demonstrates Ukraine's determination to seek international support and find a peaceful solution to the conflict with Russia.
G7 leaders vow to step up pressure on Russia and address a wide range of global concerns. Nuclear disarmament, economic development and relations with China are central to the summit's agenda.