Belarus has been singled out for alleged involvement in the illegal deportation of children from Ukrainian territories occupied by Russia, according to a preliminary report by Belarusian opposition leaders in exile.
Transfers to recreation fields and sanatoriums
According to the report by the National Anti-Crisis Directorate, a group of political opponents of President Alexander Lukashenko, about 2,150 Ukrainian children, including orphans between the ages of 6 and 15, have been transferred to recreation camps and sanatoriums on Belarusian territory.
Questions Reuters sent to Lukashenko's office went unanswered.. Ukraine's former top prosecutor told Reuters last year that there had been cases of forced deportations of Ukrainians to Russia and Belarus. So far, Ukrainian prosecutors have not responded to requests for comment.
Previous complaints in Russia
Since the full invasion of Ukraine on February 24, 2022, about 20,000 children have been illegally transferred to Russia, and some of them have been given up for adoption, according to complaints from Ukraine.
In March, the International Criminal Court issued arrest warrants for Russian President Vladimir Putin and child rights advocate Maria Lvova-Belova on two war crimes charges related to the transfer of hundreds of Ukrainian children to Russia.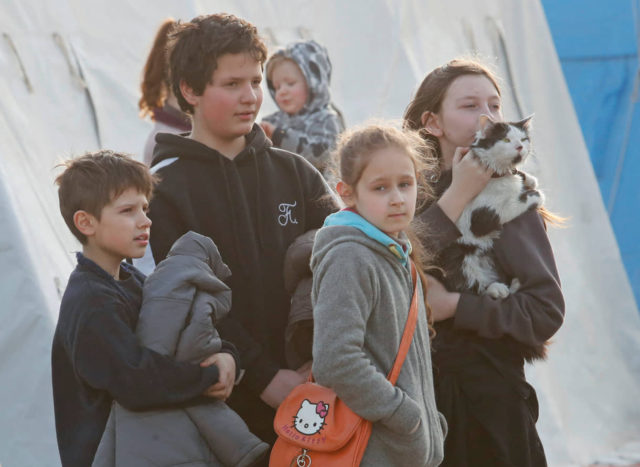 Violation of rights and allegations
If the allegations are confirmed, Yulia Ioffe, an associate professor at University College London and a specialist in children's rights, says stated that it would be "very likely" that Belarus was in violation of the Convention on the Rights of the Child.
The report argues that Belarus cannot be considered a neutral country for the legal evacuation of children, as there is no indication that Ukraine has given its consent.
Illegal transfers and violation of international treaties
That is the conclusion of the report the transfer of children to Belarus was illegal and in violation of the Geneva Conventions and the statute of the International Criminal Court.
The Ukrainian children were transferred to various places in Belarus, such as the Golden Sands sanatorium in the Gomel region, the Ostroshitsky Gorodok sanatorium and the Dubrava camp in the Minsk region.
According to the report, the transfers were carried out in several phases, with groups of about 350 children arriving in September, followed by other groups in late September and mid-October. In addition, there were additional relocations in April and May of this year.
The children were transported by bus from the Russian-controlled Ukrainian territories and then by train to Belarus. The report notes that Lukashenko personally ordered the transfer of the orphans and facilitated their arrival through financial and organizational support, leading to accusations of war crimes against him.
Resume
Allegations of illegal transfer of Ukrainian children to Belarus are sparking outrage. More than 2,000 children, including orphans, have reportedly been transferred to recreation camps and sanatoriums. These acts violate international treaties and may have legal consequences for Belarus. The transfers took place without Ukraine's consent. Belarusian authorities have not responded and international action is expected to protect children's rights and bring those responsible to justice.