A recent report reveals that scientists have discovered the presence of the Israeli-made Pegasus spyware implanted in Armenia. This spyware, developed by the NSO Group company, has been used to hack smartphones and spy on Armenian officials, journalists and organizers.
Researchers say the confirmed cases are just the tip of the iceberg, raising serious privacy and freedom of expression concerns in the country.
A phone hacking program
Pegasus is an advanced spy tool that allows hackers to access their targets' mobile devices, intercept calls and messages, and turn phones into covert eavesdropping devices.
At least a dozen cases have been confirmed in which this program has been used against journalists, officials and activists in Armenia. The wide selection of targets suggests a worryingly indiscriminate use of this surveillance technology.
Allegations against the NSO Group
The manufacturer of Pegasus, NSO Group, has been subject of repeated accusations to help governments spy on their political opponents.
While the company claims its software is used to fight terrorism and serious crime, reports indicate it has been used to spy on journalists and activists in several countries. In response to the allegations, NSO Group has stated that it will investigate any credible allegations of misuse of its technology.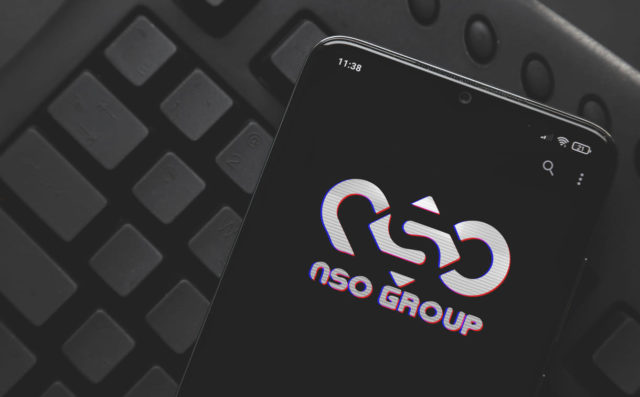 The possible origins of surveillance
Scientists believe that the government of Azerbaijan, a country neighboring Armenia with which it has had conflicts in the past, could be responsible for these hacking activities. There are indications that Azerbaijan has previously used the Pegasus program against its internal adversaries.
Howeverthe Azerbaijan embassy in London has denied any involvement in these espionage practices. For its part, the Armenian government has rejected the allegations and committed to protecting the rights and privacy of its citizens.
Impact on press freedom and privacy
This discovery raises major concerns about press freedom and privacy in Armenia. Journalists and activists have expressed fear of scrutiny, denouncing the vulnerability of their sources and the integrity of their work. The detection of traces of Pegasus in the alleged victims' devices has confirmed their suspicions and has generated a devastating psychological impact.
Protecting privacy and freedom of expression becomes crucial in an environment where mass surveillance threatens the trust and democratic functioning of society.
Resume
Scientists have confirmed the presence of the Israeli-made Pegasus spyware in Armenia. This software has been used to spy on Armenian journalists, officials and activists, raising serious concerns about privacy and freedom of expression in the country. The NSO Group, maker of Pegasus, has previously been accused of facilitating government surveillance of political opponents. While Azerbaijan is suspected to be behind this hacking activity, both Azerbaijan and Armenia have denied any involvement. This discovery highlights the importance of protecting privacy and freedom in a context where mass surveillance can undermine the foundations of a democratic society.